ENB Fifa 12 for Fifa 14 (no Fps Drop)
ENB Series use installer 64/32 bit OS
Features:
– New Face Texture
– Sweat Effect latest models
– LOD Config
– New FIFA 12 color
– New Grass model
– You will see the actual figure of the players who featured in the game FIFA 14.
– Import the image of the screenshot will appear more clearly as is usually made ??for the game Wallpapers. Use a good tool for that.
– Grass, Kit & other model in FIFA 14 more bright and comfortable in a vision
– Another effect is the muscles around the neck and hand the player's more visible when the game is being emotional.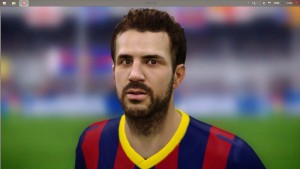 Special Credits For Face editor, We apreciated The FIFA 12 Community work.